Although we've only played one session of my
Day After Ragnorak
Savage Worlds
campaign, hereafter named "Operation Snakebite," I've been doing a lot of thinking about it. I don't want to curse the thing, but I think it's started off quite strong and has a change to be very successful. I think one of the things that's making it a success is that, for the first time, I'm not feeling wrong about stealing ideas from something I love.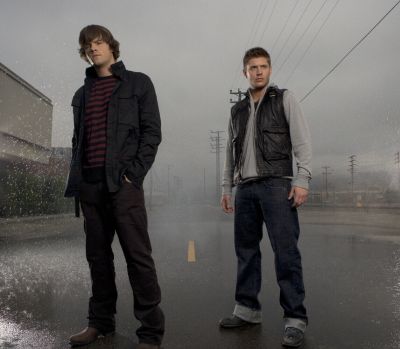 My last campaign I tried getting off the ground was an All Flesh Must Be Eaten zombiepocalypse game. It floundered after the first try and I think it was because I didn't take a big enough leap towards stealing a good idea. I tried creating some NPC's like the
Winchester
Brothers
from Supernatural, only I tried tweaking what made them so entertaining characters beyond what made them recognizable. There was the rub: I took it, made it my own, and killed the fun of the original idea. Keep reading to see how I didn't F up my Savage Worlds game.
I was determined to be a little less creative for Operation Snakebite. This sounds terribly counter-intuitive. Afterall, all GM's are aspiring writers and we generally plan our games because we have a story we want to tell. Regardless, there's a reason I'm not a paid writer (yet!), and it's not like my players won't pick up on how thee themes I represent are similar to things they've seen before.
That's why, for Operation Snakebite, I went all out and made it as close to Battlestar Galactica (BSG) as possible. The guys are escorting a group of civilians in covered wagon through treacherous, mostly deserted territory. They're all military or hired-gun types, so I gave them their own armored car to lead the convoy and act as a shield when bad things come up.
I didn't stop at the mission or general set-up. I had to ask myself, what makes BSG so compelling? Of course the space battles and military heroics are incredibly important and interesting, but the conflict amongst the humans whether between military and civilian government, the civilian government and its working class labor, or something else, there are
factions
amongst the fleet, and I wanted to make sure to steal this as much as possible. I'll make sure to report back on the continuing fun of bringing the wagontrain back to planet Earth!